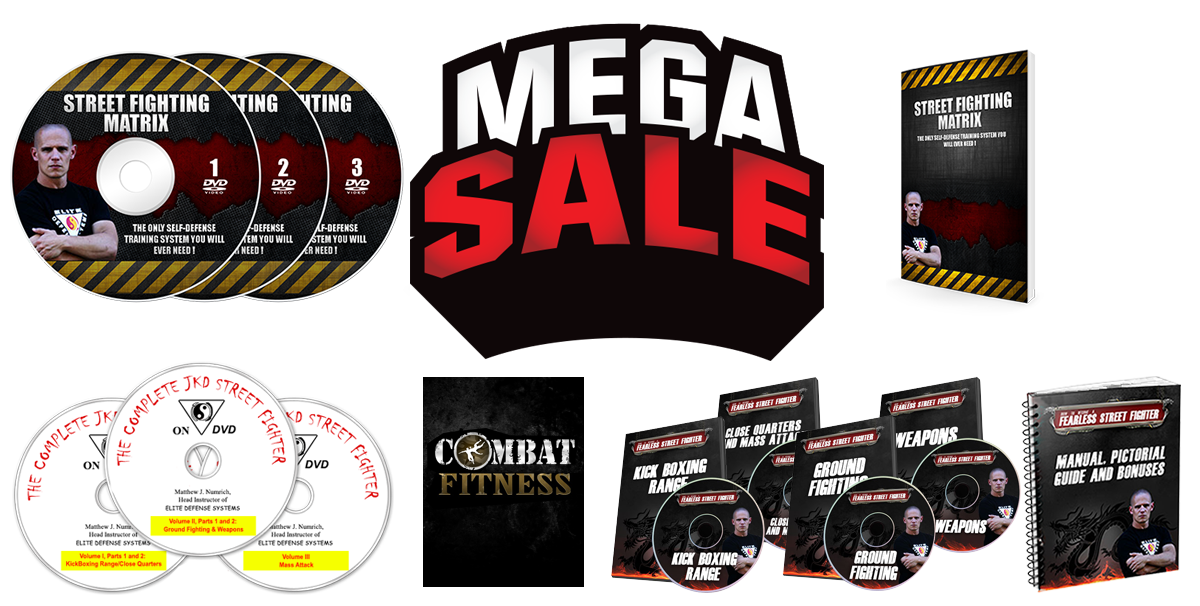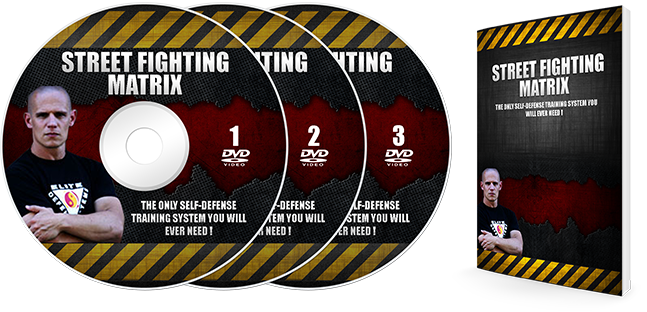 THE ONLY SELF-DEFENSE TRAINING SYSTEM YOU WILL EVER NEED
Do you want to:
Fear No Man or Situation?
Learn how to fight in all 5 ranges of combat with a simple "second nature" game plan?
Cut through the BS of old Traditional Arts or Schools meant for sport – not the Street?
Get my original 3 Volume Street Fighting DVD series mailed to you for free! (That is right! Mailed to you, not digitally sent to you!)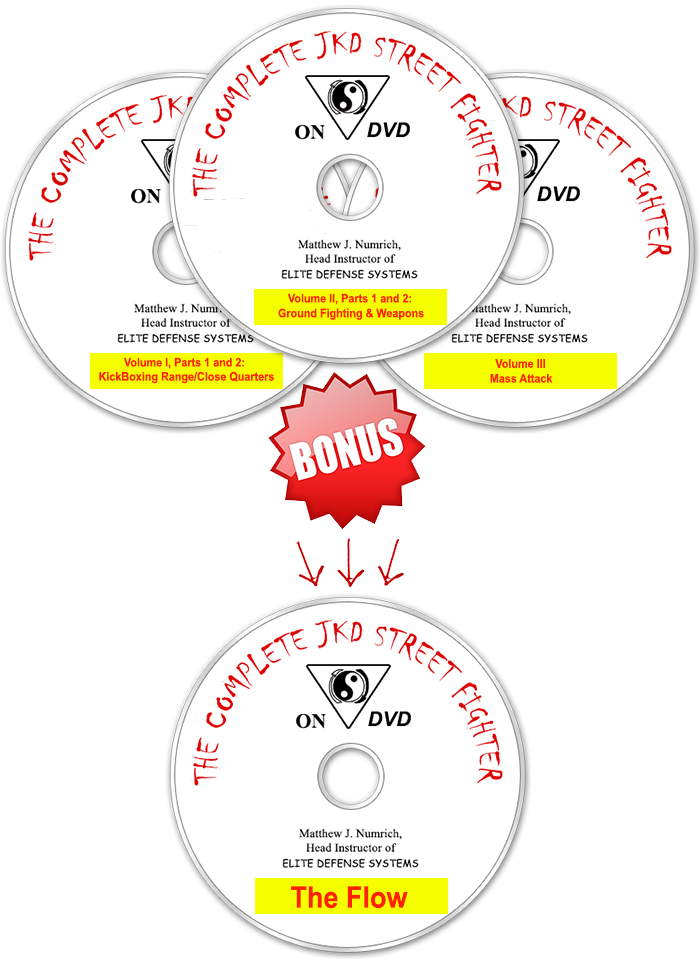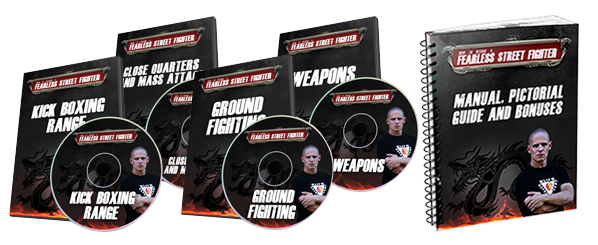 Each of the 16 Core Instructional Units concentrates on one specialty of self defense. Sifu Matt has broken these down into four categories, consisting of five areas of self-defense:
Each of these DVDs have been professionally recorded in High Definition and edited, so it's as if you're standing in the dojo with a highly-skilled expert fighter. Each DVD set is broken down into complete chapters like chunks, so you can listen, learn and practice on the key areas central to your knowledge and development of different key skills.
Digital or International Option
Or, you can purchase the 3 DVDs on digital download for $131.95, and still get all of the bonuses!
ALL INTERNATIONAL ORDERS MUST USE THIS OPTION, AS WE DO NOT MAIL THE 3 DVDS OUTSIDE OF THE CONTINENTAL US
Once again, here is everything you get: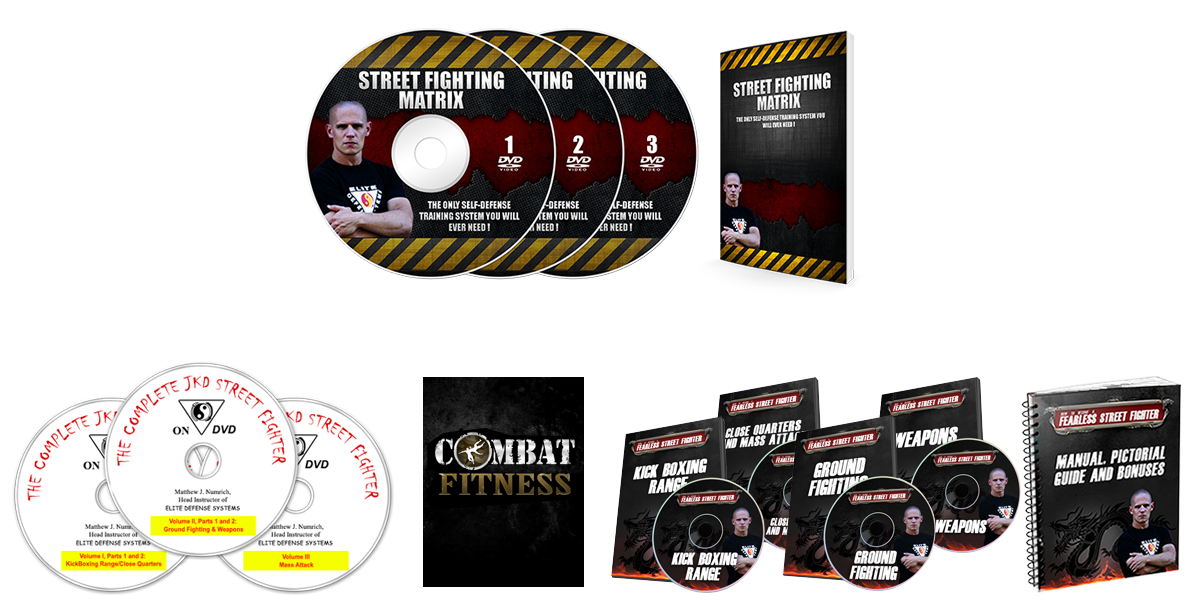 If you want me to mail you the The Complete JKD Street Fighter DVD for only the cost of shipping and handling, plus I'll send you ALL BONUSES digitally now!
Your total is only $136.95!
(We only mail to the
continental United States only

. Orders outside the 48 states, see other option.)
If you want me to send you the digital Complete JKD Street Fighter for only the cost of processing, plus I'll send you ALL BONUSES digitally now!
Your total is only $131.95!
(
Domestic and international customers

are both welcome to this option.)